RAM-BAM RECORDS PROUDLY PRESENTS: INSPIRING ROOTS MUSIC!
Raw, laidback, earthy & spiritual! – Musical activities of Jo' Buddy
"SOUL 'N' ROLL JUBILEE" ALBUM IS OUT NOW!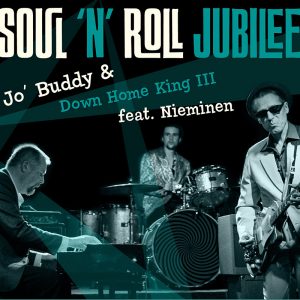 In 2021 Jo' Buddy celebrates 39th year on the Road!
And with the new Soul 'N' Roll Jubilee – album release
Jo' Buddy celebrates 30 years as recording artist
and Ram-Bam Records celebrates its 10th album release!
Order your copy!
14,90 € + shipping
Jo' Buddy's One Man Stomptet NEW digital SINGLE
"Variations On Lockdown Shuffle" is OUT, LISTEN UP!
"The best European singer I've ever heard & very talented guitar player."
JERRY W. BROCK, Louisiana Music Factory, New Orleans, La. USA
"He's one of the best guitar players in the World today."
JUNIOR WATSON, Los Angeles, Ca. USA
"You're the best I've seen live for years."
WILKO JOHNSON, U.K.